Methods of washing the hair. Choose the best option
It is a common fact that all hair types vary and our scalps requires different care. This criterion should determine all the treatments we conduct on our hair.
Read the article carefully and it will help you choose the ideal method of washing your hair to enhance your look. Let's do this!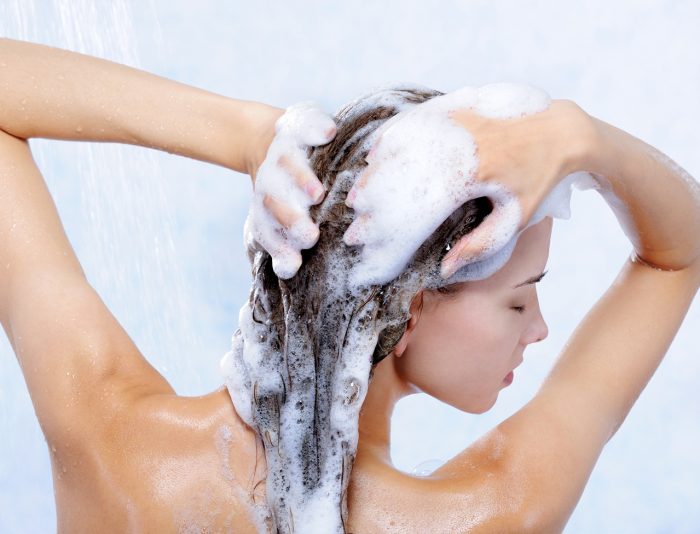 1. What is CWC? We already know!
C – conditioner number one. This one is used prior to washing your hair. Applying conditioner before shampoo will help to protect the hair ends. The most suitable products for this step are cleansing conditioners (containing lots of active ingredients that will help washing your hair).
W – washing your hair. To wash your hair you should use a shampoo that will fulfil the needs of your scalp. Moreover, you do not have to rinse the previously applied conditioner. After massaging the scalp for a couple of minutes, rinse everything thoroughly.
C – conditioner number two. This conditioner should be a strong nutrient or, in the case of dry hair, a moisturising one. It might me left on the hair even up to thirty minutes. Then, rinse thoroughly.
2. A cup for your hair?
If your hair prefer delicacy, it is a good idea to add a subtle herbal infusion to your shampoo. The best for this method will be freshly brewed horsetail, nettle or chamomile tea. Pour the infusion into a cup and add a desired amount of your favourite shampoo. Gently mix all the ingredients and gradually apply to your hair. This diluted shampoo will be easier to distribute on the scalp. Additionally, you should conduct a two-three minute massage in circular motions.
3. Nothing better than tradition
There is no need to explain how to simply wash your hair with a shampoo. However, the key is the shampoo itself. You should always pay attention to what king of shampoo you are going to purchase. Keep in mind that it must fulfil the needs of your scalp, not hair! It is worth mentioning that the hair should be properly prepared for the washing. First of all, get rid of any tangles by brushing it gently, then dampen your hair with warm water (be cautious, too hot or too cold water can weaken the bulbs). Many people lift their hair up and rub it against the entire head. Unfortunately, this is a very common mistake that may lead to pulling and damaging it. What you should do, is to gently massage the scalp and wash the hair with the lather flowing down. Furthermore, if you feel that your hair is more dirty than usually or oily for example, after an oil treatment, you should repeat the entire procedure once more.