Nanoil Avocado Oil
Product Name:
Nanoil Avocado Oil
Rating:
Nanoil Avocado Oil
Avocado fruit, also known as avocado pear, is said to be fruit highest in nutrients and thus classified as superfood. Beauty benefits of mild, greenish avocado oil were quickly discovered too.
DESCRIPTION
Natural beauty oil, known as oil of seven vitamins (A-B-D-E-H-K-PP), is highest in vitamins in comparison to other oils. Well-thought-of, all-purpose, nutrient-rich beauty elixir. Perfect revitalizing therapy for dry, damaged hair, as well as hair having medium porosity. It effortlessly penetrates and intensively moisturizes dry skin. Avocado oil effectively prevents hair from falling out in excess. Nanoil is a top-class product cut out for body and face care, to treat dry, aging skin and reduce first face lines. Works well for sensitive skin too.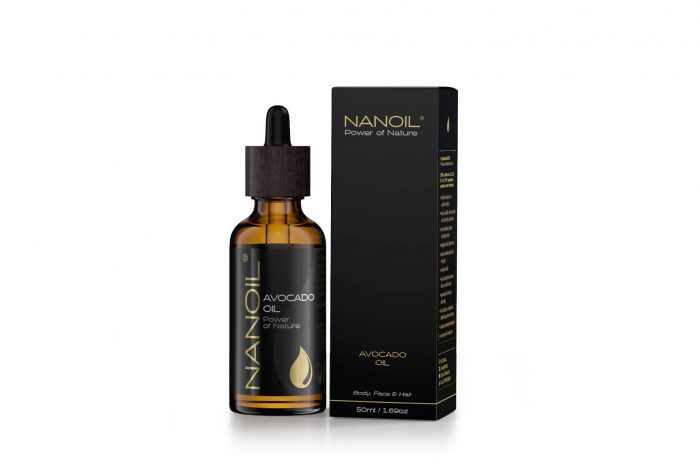 Captured in elegant bottle, Nanoil bears the Ecocert mark which is a world-known certificate given to highest-quality organic cosmetics.
Avocado Oil is another natural beauty oil launched by Nanoil. Pure and organic, no synthetics or fragrances. Unrefined, cold-pressed avocado oil is hands down a multi-vitamin bomb to nourish hair and skin.
PURPOSE
Body, face, hair, nails, as well as under-eye skin, elbows, feet; extremely dry, callused skin, abrasions.
DIRECTIONS
Ideal to cure damaged, weak hair. Suitable for irritated dry skin, to smooth first wrinkles or delicate eye skin. The set of vitamins will enhance your nails, hands, feet, neck and chest skin.
ADVANTAGES
Ecocert mark assigned to finest-quality natural beauty products
one of the most popular highly-rated beauty oils
cut out to perform hair oil treatment at home
oil highest in vitamins
repair of mature, dull, fatigued and thin skin
good value for money
100% natural, efficient, extremely effective
unrefined, cold-pressed, organic
all-purpose, ideal for hair as well as face, body and nails
effectively treats skin conditions, improves state of skin on face and scalp
DISADVANTAGES
available in just one size version (50ml)
unsuitable for low porosity hair
glass bottle may break
you must get used to the natural scent of the oil