Pantene Pro-V Intensive Repair
Product Name:
Intensive Repair
Rating:
The company Pantene Pro-V did not want to be left behind the competition and just as quickly released hair conditioner of the characteristics and consistency of oil. Intensive Repair Keratin Repair Oil with Vitamin E turns out to be a very unusual product.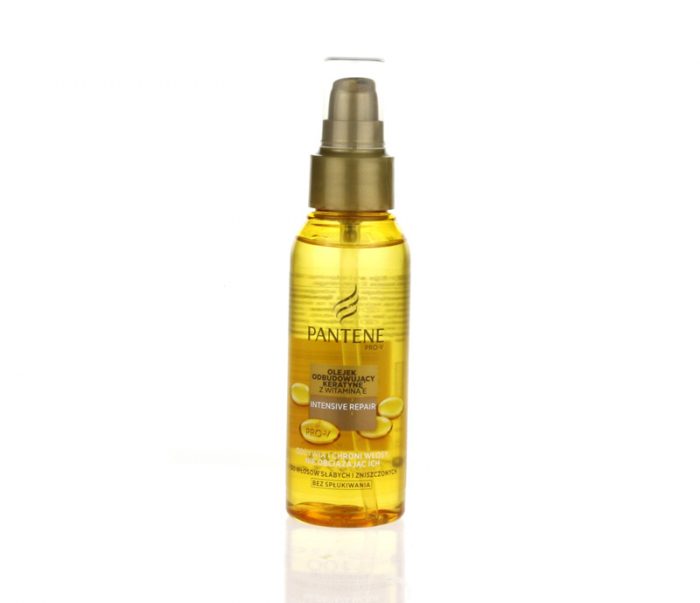 DESCRIPTION:
Intensively regenerating oil with vitamin E is a colossal surprise. This is because it is an oil…in its name and consistency only.
This cosmetic phenomenon really looks like an oil: has proper colour and texture, nutritional and regenerative properties, but the composition consists of no natural hair care oils.
It might seem a bit confusing. We go to the drugstore and reach for an "oil" that in our mind should contain at least one natural oil. Perhaps it also comprises keratin, because the name of this component appears on the label. You need to carefully read the list of ingredients, to see the truth: Intensive Repair Oil not only does not contain any precious oils, but also does not include a single gram of keratin. What is more, vitamin E contained in the product is its derivative.
The oil (?) is thus a patchwork of silicones and chemical substances necessary to ensure regeneration and UV protection, and others, responsible for the texture, colour and imitating the scent of a natural oil. There was certainly a lot of effort invested in a product that does not meet our expectations.
PURPOSE:
Oil is designed to facilitate styling and protect hair from heat.
DIRECTIONS:
The cosmetics should be applied to washed hair from the mid length, downwards.
ADVANTAGES:
DISADVANTAGES:
not composed of a single oil
a large amount of silicone
not composed of keratin