DIY laminating high porosity hair. How to do it?
Silky smooth and shiny hair are surely the dream of most women. Unfortunately, some women must struggle with high porosity hair – dry and damaged. However, there is a way to get rid of this problem. If you desire a beautiful, glossy hairstyle, you can laminate your hair! Sounds weird? It is extremely easy and provides tremendous effects. You can prepare the mixture at home by yourself.
What is more, you probably already have all the necessary ingredients in your kitchen and bathroom. How to do it?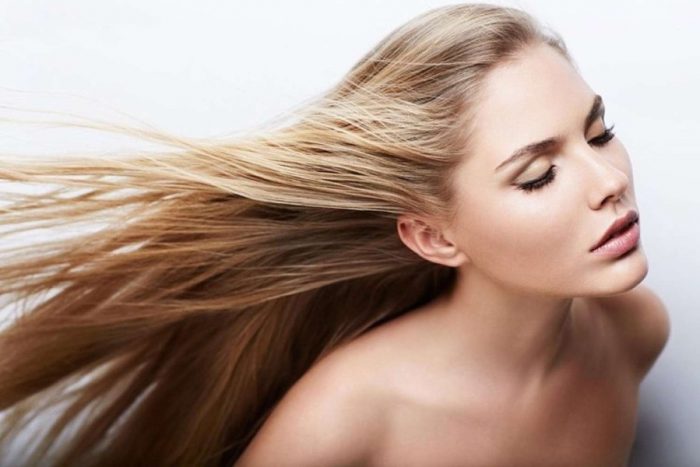 Before you perform hair lamination you must remember that the balance between emollients, humectants and proteins in your mixture is extremely important. You may make use of some of the recipies found online but change the proportions of the ingredients to suit your individual needs. In order to prepare the mixture you will need 2 teaspoons of gelatin, half cup of boiling water, a teaspoon of lemon juice, 5 drops of argan oil and your favourite conditioner and hair mask. First, dissolve the gelatin in boiling water, then add lemon juice, argan oil, and the rest of the components. Pour your blend into a bowl and leave aside for a few minutes to cool down.
How to proceed with laminating your high porosity hair? First of all, wash your scalp and hair thoroughly with a gentle shampoo. Apply your flaxseed gel, which is a natural humectant, on the hair, put on a shower cap and wrap it with a towel. To prepare a flaxseed gel you must boil the seeds until you obtain gel consistency. After about thirty minutes, wash off the gel and apply the laminating blend. Make sure to cover all your hair. After approximately 40 minutes, rinse well and apply your favourite leave-in conditioner.
What are the effects of laminating high porosity hair? You will see the results right after drying. The hair becomes soft, smooth to the touch and loose. It is very likely that the volume will decrease. Say goodbye to static and frizzy hair. Even after the next wash, your hair will be beautiful. What is more, your hair can lightly curl. You do not have to use blow-dryer- hair will still be beautiful and sleek just what you dreamed of.