How to prevent split hair ends?
We are dispelling the myth – there is no cosmetic which is able to glue split hair ends back together. There is no happy medium apart from hairstyling scissors. However, we can provide our hair ends with a calm and nice life and become free of worry.
There are a few useful tips and tricks which will help you to keep hair ends healthy.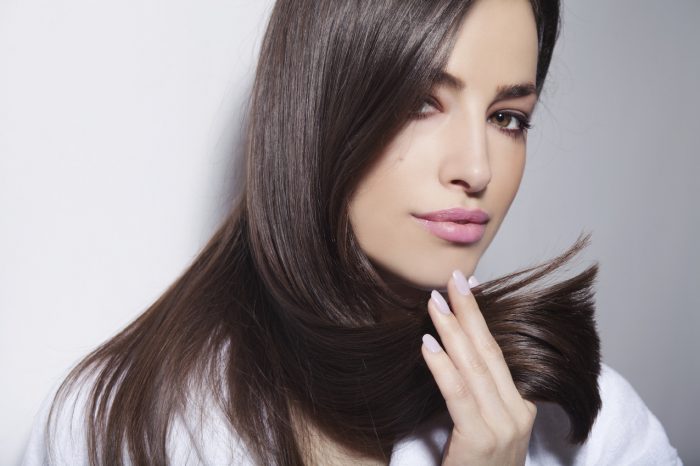 First of all, we have to be aware that split ends can happen to every woman. Even to those who really take care of their hair. What is more, every type of hair can have split ends. That is why it does not matter whether your hair is straight or curly, thick or thin, high or low porosity, light or dark – you can also have split ends. Splitting of hair ends is simply an extreme exhaustion of a hair follicle which starts to get weaker and doesn't protect hair from damage.
What are the most common causes of weak hair follicles?
Unfavourable weather conditions: wind, harsh frost, burning sun. Brushing hair, washing and pulling while brushing, salty sea water, chlorinated water at the swimming pool, hot airflow, rubbing hair ends on your clothes and pillow. It all causes hair follicle to weaken and bend out. The high point of destruction is when a hair loses its follicle on its end and this is when it begins to split.
What can you do to prevent split ends?
Keeping hair follicles from getting weak is the best idea. When hair starts to split, the only method of getting rid of unattractive hair ends is cutting them. Natural oils are perfect for the protection of hair ends from various mechanical damages. Hair ends are usually drier than the rest of hair. That is why feel free to apply to hair ends oils designed for high porosity hair, including grape, sunflower, linseed and nigella oils. It is a good idea to also apply a serum with silicones to very damaged ends. Remember to check if the serum is alcohol-free.